Friends, let me apologize for keeping you in suspense regarding "S". I had written a post about it-and it was great because I tied our adventure to an "Orange Is The New Black" episode-inspiration strikes at the most odd places and opportune times-but, as my luck should have it-the entire post got deleted and I wasn't able to retrieve it.
I do apologize for the anti-climatic end to that saga: here are the cliff notes: he was a d!@#! After sending a long, heartfelt message to him about the way I was feeling about the things he expected me to do, and how I wanted to friends because the rapy/pornographic context of our relationship was scaring me…
He ghosted me. Just like that. "S" is nothing but a dirty memory.
Moving Right Along…
I'll be honest since the whole thing with "S" , Grandma's death, receiving rejection after rejection (if only getting rejected paid a salary…) my self-esteem has taken a beating. That's putting it mildly-it's been bull-dozed, flattened, and run-over again, and again, and again.
Right now readers, all I have is my writing. I realize, I need to be more consistent and I, as many of my fellow writers do, have a terrible tendency to procrastinate. I blame that for the whole "S" part 2 fiasco.
So, in order to stay relevant and keep writing-even when I don't feel like it-I'm using this beautiful little book I found:
Now, I was about to say that this was another one of my bad habits, instead of just writing-I'll buy some tool intended to help me to do what I know only I can: write. I've wasted hundreds of dollars over the years doing this but, that ends now. I'm using the prompts, which will provide the motivation and inspiration for some of the most exciting posts you'll ever read! Most importantly, I'll be writing.
PROMPT 1:DESCRIBE YOUR FIRST KISS
My first kiss was in a hotel bathroom in Quebec when I was in the 8th' grade. I think we were playing one of those kissing games that kids play-I can't remember what it was but I remember that I'd had a crush on K.M. for ever, he had the most intense eyes. They were so dark, you couldn't see his pupils. It was like looking into pools of black ink and they were framed with thick, dark lashes which added to their intensity. And K.M. had freckles. So many freckles. He was the cutest boy in the entire eighth grade.
We went into that bathroom, turned off the lights-to be honest, I didn't think he'd kiss me. But he did. It was nice. We fumbled a little bit, trying to find each other's lips in the dark. It wasn't a long kiss-not too short either, but I kissed the boy I had a crush on. And I liked it. I continued to develop a crush on K.M. I'd like to think he liked me too-until H. Y. came into the picture with her long brown hair and swept him away.
That's the thing about first kisses. You never forget them and they are the only ones that really mean something. To me anyway.
My most recent kiss was at a Christmas Party. He was a detective, whom I'd wanted to kiss for a long time but didn't because I was married, and he was too. But I knew I'd kiss him one day. I must say, the kiss was worth the wait. That kiss was like the beginning of a conversation I wish I'd never started…
My next kiss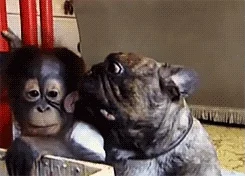 I don't know when that might be but I'm expecting magic.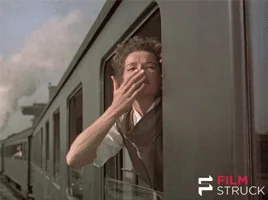 See you tomorrow. Muah!